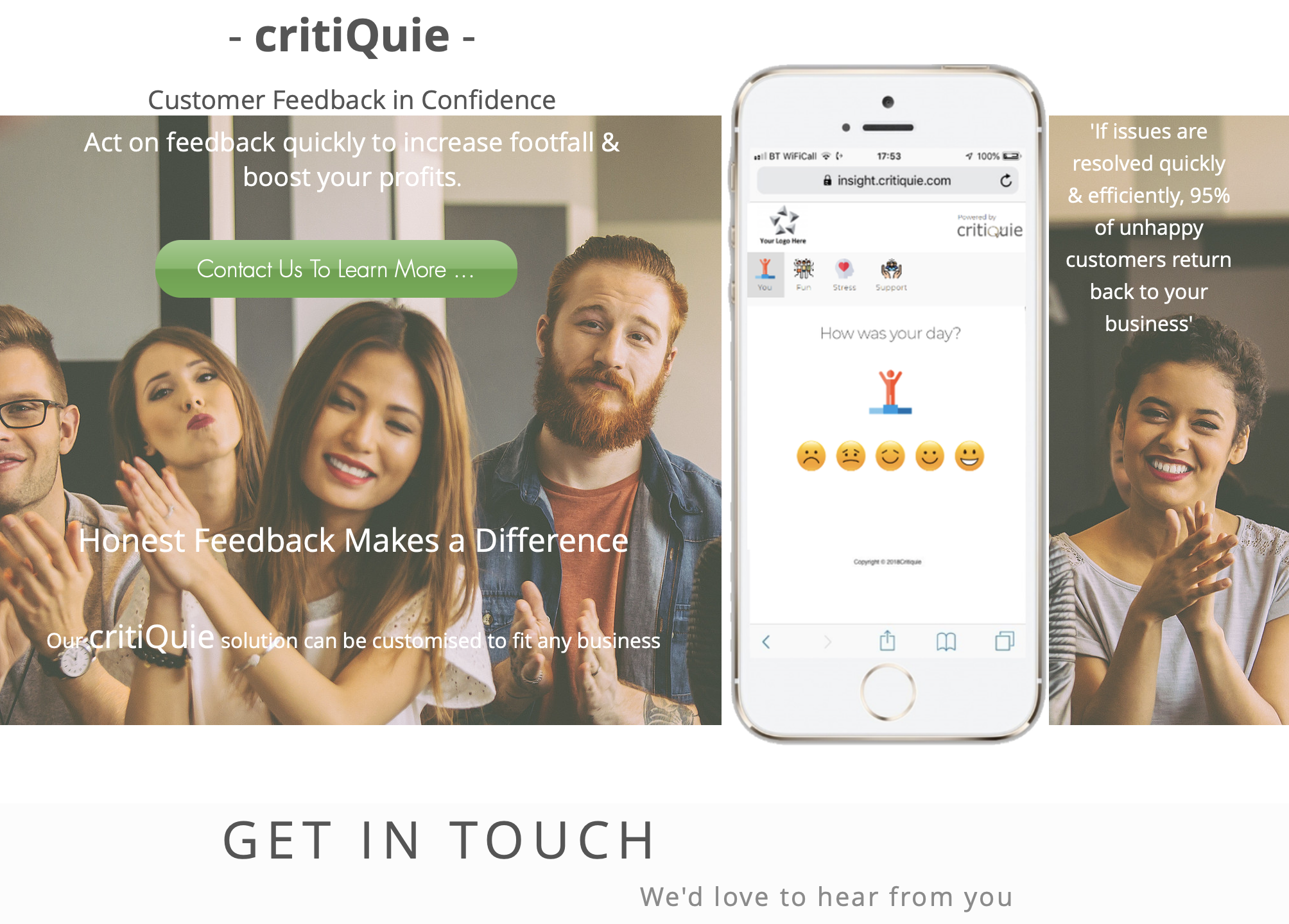 Critiquie.com
We're starting an occasional series featuring our customers, this week, Critiquie.com.
Critiquie is an online feedback service, that allows businesses and government to get fast, efficient feedback from customers and service users. Icon driven feedback means that it is super easy for customers to tell you what they thought of your service.
Thanks for using OpenOpps, we hope you win lots of business through us.